June 15-17, 2020
RETHINK STRATEGY
Strategic Leadership of Technology and Innovation Videos
This exclusive executive education program is a collaboration of CTO Forum and Harvard Business School. The program aims at identifying, examining, and overcoming the challenges that senior technology and business executives face in fostering a culture of smart innovation, corporate renewal, and systemic growth in well-established organizations.
Smart innovation, not financial engineering, acts as the wellspring of competitive differentiation, industry leadership, and positioning for long-term success in an increasingly competitive global marketplace. Incremental advances are no longer enough, and only brilliant innovation can propel an organization to the forefront of an industry.
ADDRESSING CHALLENGES, HOW TO:
Build indispensable organizations for long-term relevance and competitiveness
Differentiate ideas, frameworks and strategies to ensure sustainable innovation
Prevent degeneration and stagnancy once firms become successful
Maintain passion, imagination and deeper employee engagement for the long run
KEY LEARNING AND TAKEAWAYS:
Master the design rules for systemic innovation as part of strategy
Prevail against entrenched bias to launch a game-changing agenda
Transform innovation from an occasional act into predictable capability
Recognize and address "strategy decay" cycles to ensure relevance
Understand the essence of ambidextrous organizational architecture
Harness "cognitive surplus" in the workforce to create business value
BUSINESS TRANSFORMATION OPPORTUNITIES:
Implementation of innovation strategies overcoming corporate inertia
Enablement of principles of ambidexterity to grow current and future markets
Invigoration of internal corporate venture, R&D, M&A and incubation
WHO SHOULD ATTEND:
CEOs, Presidents, COOs, and Chief Innovation & Strategy Officers
CTOs, VPs of Engineering, VPs of Product, and Director R&D Labs
CIOs, IT CTOs, VPs of Development, and VPs of IT (all areas)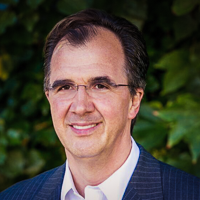 Dr. Stefan Thomke
William Barclay Harding Professor of Business Administration, Harvard Business School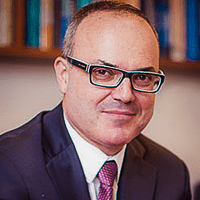 Dr. Ramon Casadesus-Masanell
Herman C. Krannert Prof. of Business Admin, HBS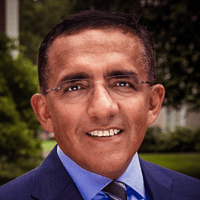 Dr. Ranjay Gulati
Chua Tiampo Prof. of Business Admin & Chair, Advanced Mgmt Pgm, HBS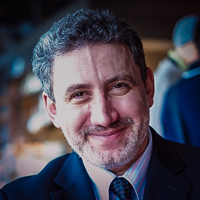 Boris Groysberg
Richard P. Chapman Professor of Business Administration, HBS

James Kamsickas
Chairman, President & CEO, Dana Incorporated​

Dr. Ralph Izzo
Chairman and CEO, Public Service Enterprise Group

Rajesh Subramaniam
Co-CEO, FedEx Services, & President and COO, FedEx
Brigadier General Lorna M. Mahlock
United States Marine Corps

Thomas A. Fanning
Chairman, President & CEO, Southern Company

Bradley H. Feldmann
Chairman, President & CEO, Cubic Corporation

Gareth Ross
CTO, Head of Enterprise Technology & Experience, Massachusetts Mutual Life Insurance​

Seemantini Godbole
Executive Vice President & Chief Information Officer, Lowes Companies

Juan Perez
Chief Information and Engineering Officer, United Parcel Service

Scott Spradley
Executive Vice President & Chief Technology Officer, Tyson Foods, Inc.

Lidia Fonseca
Chief Digital and Technology Officer, Executive Vice President, Pfizer Inc.

Dr. Alan Hippe
Chief Financial & Information Officer, Member of the Executive Board, Roche

Radhika Venkatraman
Head of Technology, Data & Infrastructure for Global Markets & Credit Suisse Holdings (USA), Credit Suisse

Robin Landeck
Vice President of Digital Engineering, Thermo Fisher Scientific

Neil de Crescenzo
President and Chief Executive Officer, Change Healthcare

Paul A. Tufano
Chairman and Chief Executive Officer, AmeriHealth Caritas

Gunjan Bhow
Global Chief Digital Officer, Walgreens Boots Alliance

Karl G. Gouverneur
Chief Information Officer and Head of Digital Innovation, Northwestern Mutual

Ryan Kean
Vice President, Technology Strategy & Architecture, The Kroger Company

Shankar Arumugavelu
Senior Vice President & Global Chief Information Officer, Verizon

Jeremy King
Senior Vice President, Head of Engineering, Pinterest, Inc.
Rashmi Kumar
SVP & CIO, Hewlett Packard Enterprise

Dave Carlisle
CTO of IT, Hewlett Packard Enterprise

Lynn Cox
SVP and CIO Network Systems, Verizon


Oralia Vallejo
Director, Concepts & Prototyping, Test and Software Quality Assurance, Boeing
Monday, June 15
14:30
1.2 – Executive Dialogues – "COVID Response & Enabling the New Normal"
16:00
1.3 – Executive Dialogues – "State of Business"
Tuesday, June 16
Wednesday, June 17
2021 Six Series
Designing the Digital Transformation Flywheel
2021 Six Series
Designing the Digital Transformation Flywheel